Newhaven Primary School grade 3/4 celebrate National Water Week with a water education tour of Candowie Reservoir and Water Purification Plant
Westernport Water's National Water Week activities provided the opportunity for local school excursion groups to visit various Westernport Water sites. Increasing awareness of water related issues and the importance of the water cycle.
Managing Director of Westernport Water Murray Jackson commented "We are committed to playing an active educational role in our community.
The importance of education and the understanding of environmental issues are essential at every age. Simply by creating environments where students can actively engage with the water and the treatment process – students are more likely to recall information."
On Friday 22 October, Newhaven Primary School students experienced a guided tour of Westernport Water's Candowie Reservoir and Water Treatment Plant.
The students traced back water leaving the tap all the way through to the treatment plant, reservoir, spillway, dam wall and other features essential for the delivery of water.
Fun interactive learning was an essential part of the student's educational experience. Treatment plant operators Fish and Bernie demonstrated the various processes and daily testing required to produce quality drinking water.
"We encourage schools to make the most of this valuable education resource, by utilising the services on offer and including it in their environmental curriculum." indicated Geoff Russell, Westernport Water's Communications and Media Manager.
Mr. Russell added "The water industry recently combined forces to create an educational Water Resource Kit – Learn it! Live it. Created by educators to assist with curriculum planning, it includes advice on saving water and age appropriate activities to assist in class."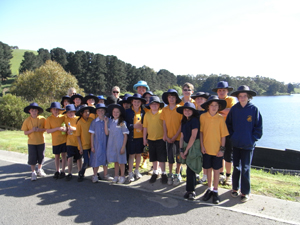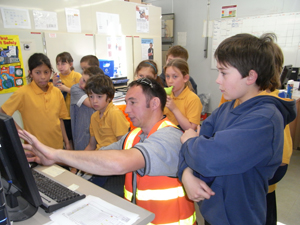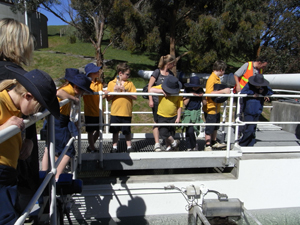 https://www.westernportwater.com.au/wp-content/uploads/2018/06/WW_RGB-300x102.png
0
0
dev
https://www.westernportwater.com.au/wp-content/uploads/2018/06/WW_RGB-300x102.png
dev
2010-10-24 17:11:05
2021-08-23 17:49:52
Water – Live it!, Learn It!