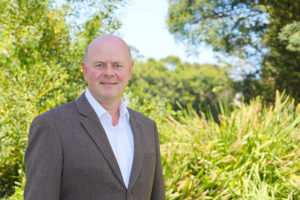 Phil Clark
Chair
Phil was appointed Chair of Westernport Water in October 2017. He currently holds directorships at African Energy Resources Limited and ATEC Australia-International Limited, a social enterprise providing bio-digesters in rural Cambodia. He is Deputy Chair of the Australasian Institute of Mining & Metallurgy, Melbourne Branch. Phil was Chair of Engineers Without Borders Australia from 2011 to 2016. His earlier mining, engineering and executive management career with BHP and Australian Iron and Steel spans almost four decades, including extensive international experience. He holds a Bachelor of Engineering, a Master of Business Administration and is a Graduate of the Australian Institute of Company Directors.
Westernport Water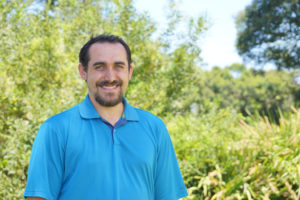 Rueben Berg
Director
Rueben is the founder and Managing Director of RJHB Consulting Pty Ltd. He is also a Director at Indigenous Architecture and Design Victoria, a Commissioner of the Victorian Environmental Water Holder, a member on various boards including National Trust of Australia (Victoria) Indigenous Advisory Board, Melbourne Sustainable Society Institute Advisory Board, and Monash University Indigenous Advisory Council. He is also the Founder and Director at Indigenous Ultimate Association and the Chair at the Ultimate Rules Committee of the World Flying Disc Federation. He has a Bachelor of Architecture.
Westernport Water
Dr. Emma Connell
Director
Emma is employed at Aurecon, where she provides technical and strategic advice to the Victorian Government on large State significant projects. She also leads the environment team for south eastern Australia. Emma has over 20 years' experience in the field of environmental management in the public and private sectors. She has a proven track record in strategic planning and delivering environmental approvals for major infrastructure projects. She has a PhD in marine biology and is a Graduate of the Australian Institute of Company Directors.
Westernport Water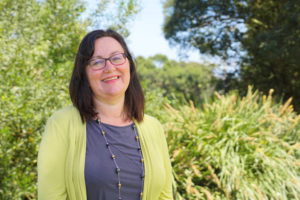 Yvonne Dickson
Director
Yvonne is the Managing Director for Australia and Papua New Guinea of Société Générale de
Surveillance (SGS), a global testing, inspection and certification company. Yvonne has a Bachelor of Science in Chemistry (Hons) and is also a graduate of the Australian Institute of Company Directors. She has a Certificate IV in Frontline Management and was part of the Executive Women's Leadership Program, where she remains a member of the Women on Boards organisation. She is a mentor for the Aspire Foundation, which looks to inspire and empower women working in not for profits, charities and social enterprises to make the world a better place.
Westernport Water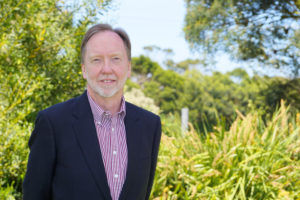 Christopher Edwards
Director
Christopher holds current directorships of AIG: United Guarantee Hong Kong (mortgage insurer), The Stroke Foundation and Sandhurst Golf and Holding Pty Ltd. He was also a Director of Bendigo Kangan Institute of TAFE (2014 – 2016). He has held numerous senior accounting roles and audit committee appointments in Australia, the United Kingdom and the Asia Pacific region. Christopher holds a Bachelor of Science (Economics) and is a Certified Practising Accountant, a Certified Information Systems Auditor, and a Graduate of the Australian Institute of Company Directors.
Westernport Water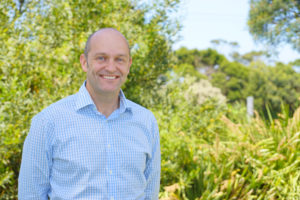 Chris Newton
Director
Chris is the Executive Director in the responsible investment area of IFM Investors. IFM Investors is a leading global provider of investment services across infrastructure, debt investments, listed equities and private equity. He has worked for several years at senior levels in public, private and government organisation's. Chris has a Bachelor of Commerce with a major in Marketing and Management and minor in Asian Studies. He has a Graduate Diploma in Applied Finance, a Master of Business Administration as well as a Graduate Certificate in International Development.
Westernport Water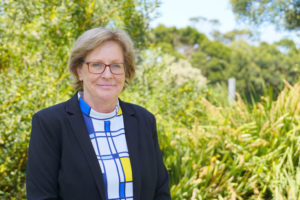 Joanne Pearson
Director
Joanne was the Chief Financial Officer of Jemena, a large energy infrastructure company, until August 2017. She has served as an alternate Director for United Energy Ltd and ActewAGL. Joanne has held senior roles in multiple electricity companies over the past 15 years. She has a Master of Business Administration and a Bachelor of Business in Accounting. She is a Fellow of CPA Australia and is a Member of the Australian Institute of Company Directors.
Westernport Water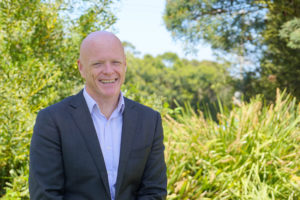 Peter Quigley
Director
Peter has over 20 years' experience in public and private sector management with significant leadership experience in complex environments including government, utilities, and the health sector. Prior to joining Westernport Water he was CEO of Medicare Local Gippsland (2013-15) and has held senior positions in the Gippsland region with Latrobe City Council (2006-12), Gippsland Water (1998-06) and the Departments of Human Services (89-9300. Peter has an in-depth understanding of community engagement, and has been actively involved throughout his professional and personal life with regional environments and communities. His understanding of service oriented cultures is impressive as is his strong emphasis on building organisational culture and capability. Peter's qualifications and professional associations include Executive Masters of Business Administration, Graduate Diploma in Business Administration, he is a graduate of the Australian Institute of Company Directors, Associate Fellow of the Australian Institute of Management and graduate of the Gippsland Community Leadership Program.
Westernport Water