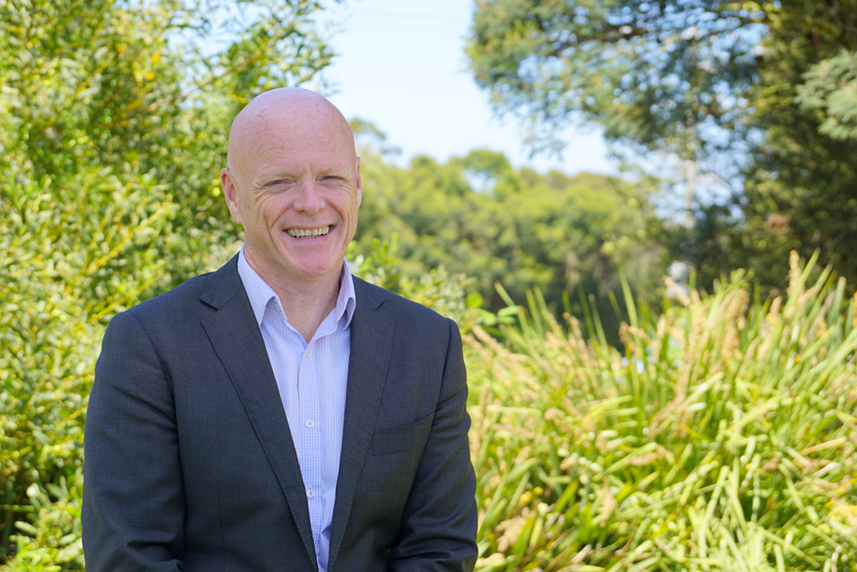 Peter Quigley
Managing Director
Peter has over 20 years' experience in public and private sector management with significant leadership experience in complex environments including government, utilities, and the health sector. Prior to joining Westernport Water he was CEO of Medicare Local Gippsland (2013-15) and has held senior positions in the Gippsland region with Latrobe City Council (2006-12), Gippsland Water (1998-06) and the Departments of Human Services. Peter has an in-depth understanding of community engagement, and has been actively involved throughout his professional and personal life with regional environments and communities. His understanding of service oriented cultures is impressive as is his strong emphasis on building organisational culture and capability. Peter's qualifications and professional associations include Executive Masters of Business Administration, Graduate Diploma in Business Administration, he is a graduate of the Australian Institute of Company Directors, Associate Fellow of the Australian Institute of Management and graduate of the Gippsland Community Leadership Program.
Westernport Water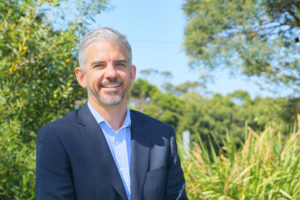 Gareth Kennedy
General Manager - Customer and Community
Gareth joins Westernport Water following a diverse career in the Victorian public sector, which included roles in strategic planning, communications, customer service and community engagement.
Gareth joined Public Transport Victoria at its formation in 2012 as the Manager of Customer Relations and subsequently worked as the General Manager for Customer Service Delivery.
During his time with Public Transport Victoria, Gareth was responsible for call centre operations, face to face customer service, customer readiness, digital strategy, Ministerial support, community education and complaint handling.
Most recently, Gareth was the Customer Lead for the Metropolitan Train and Tram Refranchising Project and was responsible for embedding new customer-focused requirements in the new train and tram franchise agreements. Prior to working in public transport, Gareth worked for the former Department of Sustainability and Environment.
Gareth is passionate about customer advocacy, using customer insights to inform decision-making and driving a customer-first culture. Gareth holds a Bachelor of Arts from LaTrobe University and a Graduate Diploma of Public Policy and Management.
Westernport Water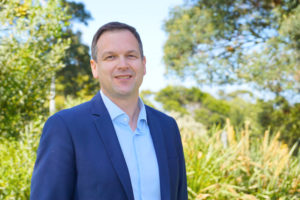 Paul Donohue
General Manager - Assets and Operations
Paul joins Westernport Water with almost twenty years experience in managing infrastructure and projects. His most recent role was as an executive with the Country Fire Authority (CFA).
Prior to joining CFA Paul spent 12 years in various senior management roles in the water industry in Tasmania. His responsibilities included Asset Management, Design, Project Delivery, Spatial, Dam Safety Management and After Hours Operations. During that time Paul managed many large projects including the planning, design and construction of new water treatment plants, the replacement of 58,000 water meters, major sewage pump station upgrades, reuse systems, water and sewerage pipelines renewals and an Asset Management System in accordance to ISO 55000.
Paul was an AWA Committee Member (Tas.) from 2010 - 2015. His formal qualifications include a degree in Civil Engineering and Masters of Infrastructure Engineering and Management.
Westernport Water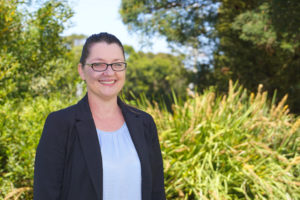 Lisa Caldwell
General Manager - Corporate and People
Lisa's most recent role was Director of Corporate Services and Deputy CEO at a rural Council in North West Queensland. Prior to this, Lisa spent 11 years on the Qld coast at Ergon Energy, Qld's largest electricity provider in the Finance and Strategic Services section. During this time at Ergon, Lisa worked within the Planning & Budgeting and Board Reporting divisions.
Lisa's prior portfolio included management of Council business units – Child Care, Airport and Saleyards as well as Corporate Services functions including: Finance, IT, WH&S, Customer Service, Records, Human Resources, Corporate Governance and Executive Support.
During the three years at Cloncurry Shire Council, Lisa managed many major projects including a $9M rebuild of the Airport Terminal, upgrades to the Apron, taxiway and runway and a new carpark.
Lisa has a Bachelor of Business and a MBA majoring in Innovation and Creativity through James Cook University.
Westernport Water