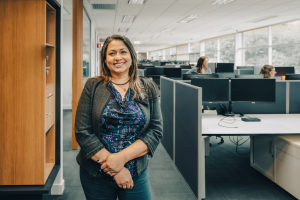 Dona Tantirimudalige (she/her)
Managing Director
Dona Tantirimudalige was appointed Managing Director in September 2021.
Dona is an experienced leader within the Victorian water industry and has a strong passion for the role of the public sector in creating a fair and just society.
Dona has eight years of experience as a Board Director and 25 years of experience in the water industry across strategic planning, customer experience, and the asset life cycle. Dona is the current Chair of Springvale Monash Legal Services, is an industry director on the Energy & Water Ombudsman of Victoria board, and is on the Institute of Water Administration Board.
Prior to joining Westernport Water, Dona was the General Manager of Distribution Services at Yarra Valley Water, responsible for managing water, recycled water and sewerage infrastructure to agreed levels of service and in accordance with environmental performance standards.
Dona is a Member of the Australian Institute of Company Directors and holds a Masters in Public Policy & Management and a Bachelor of Engineering (civil – honours).
Westernport Water
Gareth Kennedy (he/him)
General Manager - Corporate and Customer
BA, GDip PubPolicy & Mgt
Gareth Kennedy was appointed as the General Manager Customer & Community in July 2016. In July 2022, Gareth was appointed as the General Manager Corporate & Customer.
Gareth is responsible for the Corporate & Customer Division, whose functions include customer relations, communications, strategy, performance management, governance, and technology.
The Corporate & Customer Division is made up of four departments, including:
- Strategy, Performance & Governance – Management and delivery of high level expertise, guidance and advice on business strategy and planning, corporate governance, risk and performance reporting frameworks. This Department also runs the fleet, facilities and procurement functions.
- Information, Communication Technology – Delivery of high levels of efficient and effective ICT solutions to meet the strategic and operational needs of the business. Broader information management focus.
- Customer Relations - Leads a customer-first culture across the business, making it easy for customers to access the information and services they need and want.
- Communications & Engagement - Responsible for key strategic communications, education, sponsorship, community engagement, stakeholder management and media liaison.
Gareth is also Westernport Water's representative on the Gippsland Regional Water Alliance, which seeks to deliver shared efficiencies and business improvements through a partnership of Gippsland water corporations.
Westernport Water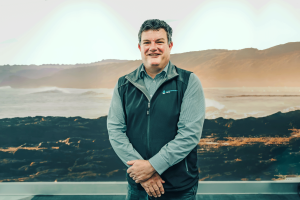 David Girdwood (he/him)
General Manager - Assets and Operations
David Girdwood commences his role as General Manager Assets & Operations on 30 January 2023.
David is responsible for the Assets & Operations Division. This area focuses on delivering safe, sustainable and reliable water and wastewater services; ensuring we meet desired customer service levels and environmental performance standards in an increasingly variable climate.
Assets & Operations is made up of departments including:
• Environment & Product Performance - Monitor and report on water and wastewater (product quality) performance, catchment management and receiving environment management, adaptive planning and integrated water management in response to climate change, reuse, irrigation and Farm Management and energy optimisation
• Asset Strategy, Planning & Performance- Optimise the performance of water, waste water and gas assets, manage long-term requirements of the assets, developing asset strategies, standards and plans, hydraulic modelling, GIS, SCADA and AMIS
• Engineering & Construction - Deliver the capital works program, provide design and engineering services for all water, waste water and gas assets, project management, contract management, Development Services, Trade Waste and Connections
• Operations and Maintenance - Manage, operate and maintain water and wastewater treatment plants consistent with regulatory requirements and standards, deliver asset maintenance and lead responsive reactive (breakdown) maintenance and response to faults and emergencies.
Westernport Water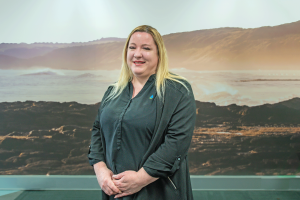 Kathy Hawke (she/her)
Executive Manager Finance - Chief Financial Officer
Kathy Hawke was appointed Chief Financial Officer in July 2017. In October 2022 Kathy was appointed as the Executive Manager Finance – Chief Financial Officer.
Kathy has over 25 years' experience primarily in senior roles throughout the Government, Insurance and Telecommunication sectors. She is dedicated to helping improve and support the community in which she lives in through her involvement in various community development programs and in her Director position with the Bass Coast Community Foundation. Kathy holds various qualifications including a Master of Business Administration from Deakin University, with a specialisation in Accounting and a Graduate Certificate in Risk Management and Corporate Governance.
Westernport Water