Here, we don't just talk about work life balance… we live it. With the flexibility to work onsite or a hybrid approach, we offer tailored flexible work plans along with a unique wellbeing program for every employee. These are just some of the perks of an organisation that truly understands its greatest assets – our people.
We offer something that most workplaces cannot – plenty of opportunities, an exciting future, work/life balance – all located along the pristine coastline of Phillip Island on the Bass Coast, Victoria.
With refreshed leadership and a positive culture, Westernport Water is leading the way as an employer of choice. We have successfully created an environment that enables our people to be their best.
We have developed, engaged and aligned high performing teams that live our values. Working with the best of the best, we have confidence in our workforce with a diverse range of capabilities and talents that reflect our community.
Together with this, we understand our responsibility in the Bass Coast and Phillip Island region as one of the largest Corporations in the area. Therefore we offer the chance to be part of a team that is passionate about making a positive contribution to its community.
Jane Crump - Senior Meter Reader
I have worked for Westernport Water for over 10 years, and in that time, I have had lots of opportunity to work in various roles and departments including customer service, meter reading, and even a stint at the Cowes Wastewater Treatment Plant.  I've also had the opportunity to further my education, completing a Certificate IV in Governance, a Diploma of Management. It's a terrific place to work with friendly staff and a great way to interact with the community.
Chaminda Jayasena - Manager Infrastructure & Planning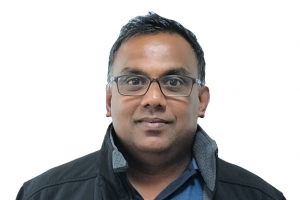 I like what I do here at Westernport Water – Planning for the future and delivering major engineering projects that help to ensure our customers have the best water and wastewater services. I enjoy all of the people I work with, and I like that I learn something new everyday. Working for a relatively small company means there is a great deal of opportunity here and you can have a career – not just a job. The Corporation is really supportive in career development! I have recently completed my Masters in Engineering and have been able to put the theory into practice, managing large scale projects.
Meg Humphreys - Climate Change and Environment Advisor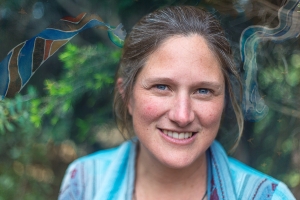 In my role at Westernport Water, I get to engage directly with the community to deliver sustainable outcomes through management of wastewater and its by-products at our treatment plants, including a recycled water scheme. Collaborations with research institutions are strongly supported by Westernport Water. One of these current trials includes the application of biosolids (a by-product of the sewerage treatment process) to repair salt affected land in our community. This assists in minimising the waste generation at our treatment plants with the benefit of improving agricultural soils.
With a family like atmosphere, Westernport Water provides a great work/life balance, enabling you to strive in your chosen field while also allowing opportunity to gain insight into other aspects of its services. You may even enjoy a morning surf before work- what a place to work!