Awarded first prize in the category for Innovation in Water and Wastewater for integration of corporate systems, creating a live, accurate, and sustainable water model.
Victorian Water Corporation Westernport Water has won international acclaim at the recent Bentley Systems Be Inspired Awards ceremony held in Amsterdam, Netherlands on 19 – 20 October.
Westernport Water's Systems Engineer Dean Jagoe was awarded this years Be Inspired Award for Innovation in Water and Wastewater for a paper on Integration of SCADA Data in Water Model Calibration.
Bentley Systems, Incorporated is a global leader providing comprehensive software solutions for sustaining the worlds infrastructure.
This award recognises projects that exemplify innovation, superior vision, and an unwavering commitment to exceptional quality and productivity in the management of Water and Wastewater.
Westernport Water's Managing Director Murray Jackson said, "Qualifying as a finalist for this year's Be Inspired Awards with competition worldwide from over 40 nominations for the innovation in Water and Wastewater category was an achievement in itself.
Winning our category and being acknowledged for our innovative achievements employing information modelling and collaboration technology is a great honour. Having our systems integrated provides us with real savings and a powerful decision making tool. I congratulate Dean Jagoe for his work, this is an inspiration and a credit to the team at Westernport Water".
An independent panel of jurors selected 19 winners of the Be Inspired Awards from 55 finalists. Projects were chosen from 325 nominations submitted by 249 organisations in 45 countries.
Mr Jagoe indicated "This project looked at creating a system that could talk to and use existing information from current systems, creating an accurate water model that did not require regular expensive manual calibration from external consultants."
Westernport Water sought a high performing automated system that would deliver cost savings and contribute to the effective operation and management of over $43M in water assets.
Targeted investment in new technologies was the way forward. Integrating Bentley's WaterGEMS water model with existing system programs was identified as capable of delivering real savings and improvements.
With valuable support from Bentley's Victorian office Dean successfully completed the SCADAConnect integration.
Now using both historical and real time data, the water model is constantly up to date, but also has tables of previous values for trending and projections. The result was an asset accurate, real-time model of the entire water supply network.
Mr Jackson stated "Westernport Water has continuously searched for ways to become more efficient.  Researching and incorporating technology into the business, continuing investment in the development of our people and seeking to fully integrate all of our corporate systems is paying off.
It is through innovation that enables our business to grow, developing a sustainable infrastructure system is critical to improving organisational performance."
Mr Jagoe commented "Bentley's commitment to helping us integrate our corporate systems with the WaterGEMS product will help deliver real savings to the Corporation."
Westernport Water General Manager of Operations concluded "Sustaining and developing our infrastructure has never looked so positive. The integration of these systems will provide unprecedented scope for managers, engineers, operational and maintenance personnel to understand on a real time basis how the water network is performing. The level of integration being achieved is expected to set benchmarks in informed decision making for Westernport Water."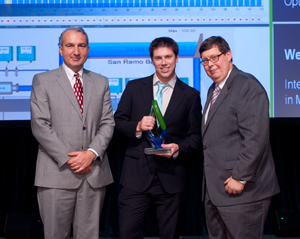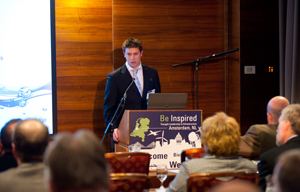 https://www.westernportwater.com.au/wp-content/uploads/2018/06/WW_RGB-300x102.png
0
0
dev
https://www.westernportwater.com.au/wp-content/uploads/2018/06/WW_RGB-300x102.png
dev
2010-11-04 17:09:43
2021-08-23 17:49:53
Westernport Water wins global accolade