Schools Water Efficiency Program is helping schools to be smarter with their water use and is saving water thanks to live monitoring.
The Schools Water Efficiency Program (SWEP) is encouraging schools to be smarter with their water use and is helping schools to drive generational change in the way water is valued by students.
 "This program is great for sustainable learning, through a specially designed web platform where students can analyse the data and continuously track their water consumption," said Westernport Water's Managing Director Murray Jackson.
The SWEP program is a Victorian Government initiative funded by the Department of Environment and Primary Industries and the Department of Education and Early Childhood Development.
"The program provides data loggers to schools to support education around water efficiency, help identify unexpectedly high water use, leaky pipes as well as help to identify faulty appliances in need of repair.
 "In the local area Westernport Water has provided initial funding to cover annual administrative costs to encourage schools to get on board.
"So far Newhaven College and Bass Valley Primary School have taken on the program, and both have reported positive results," said Mr Jackson.
 "During the first week, the program enabled the school to identify two events which prevented unexpected high water use. The ability to monitor usage live provides many benefits and I can see this being an important tool supporting our sustainable learning culture," said Newhaven College Principal Gea Lovell.
 "When we registered for the SWEP early in the year, Bass Valley Primary School, was mainly interested in learning more about the schools water efficiency and how we use water in the school. The live monitoring program has exceeded our expectations," said School Principal Leanne Edwards.
For further information about the SWEP please contact Geoff Russell Communications and Public Relations Manager at Westernport Water on 59564140 or email:
grussell@westernportwater.com.au
To register your school please visit http://www.myswep.com.au/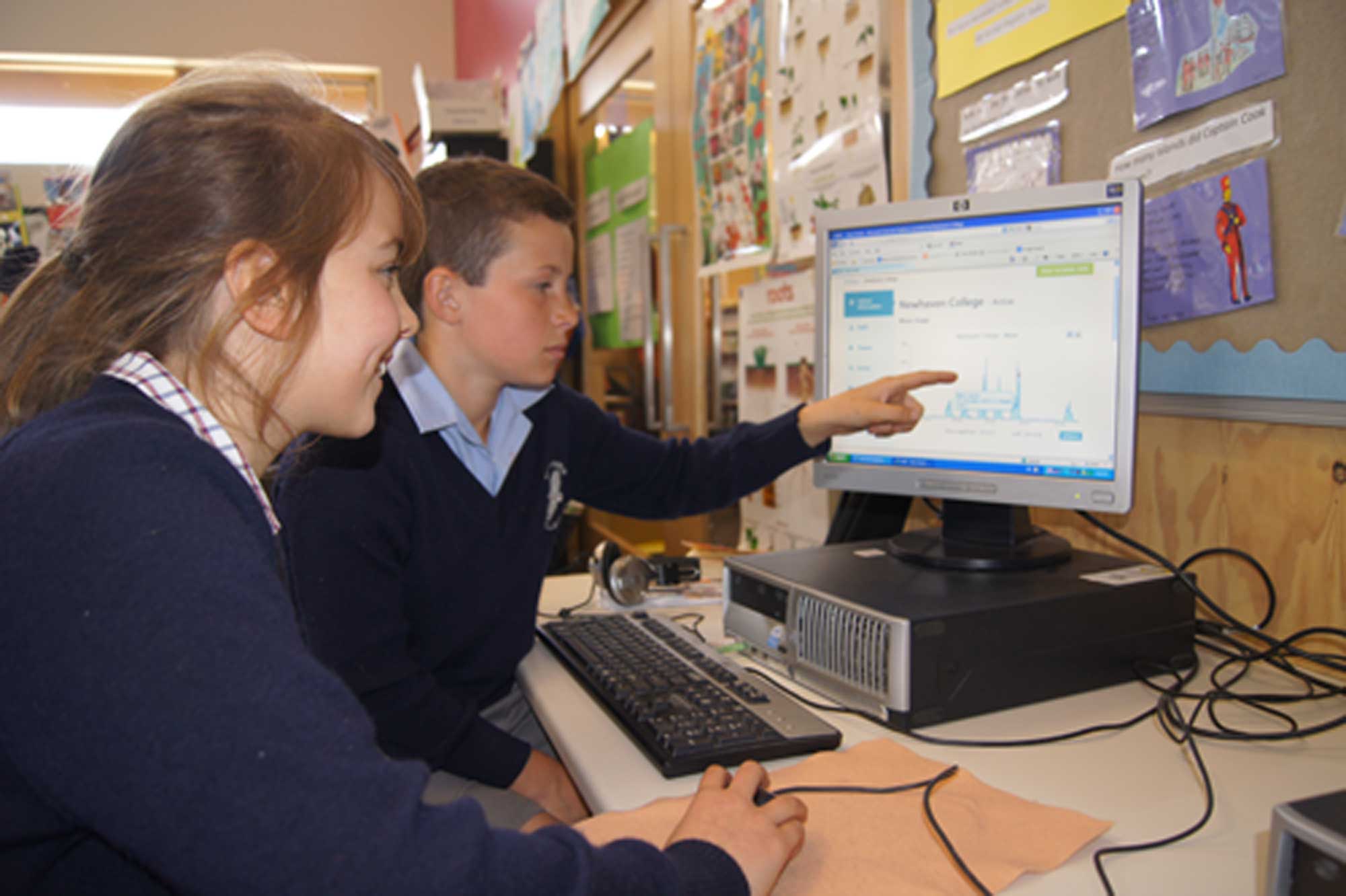 Pictured: Grade 4 students from Newhaven College, Balin Dellevergini and Helena Leonardos analyse the school water usage via the SWEP online program.
https://www.westernportwater.com.au/wp-content/uploads/2018/06/WW_RGB-300x102.png
0
0
dev
https://www.westernportwater.com.au/wp-content/uploads/2018/06/WW_RGB-300x102.png
dev
2013-11-07 00:26:12
2021-08-23 17:53:01
Schools Water Efficiency Program delivers results