This year's National Water Week poster competition showed off the talents and commitment of our local primary school children, with students creating posters to celebrate the week during remote learning.
This year's theme 'Reimagining our Water Future', inspired many students to think about how our future might look depending on how we manage our valuable water resources.
The introduction of a new category provided students with special needs the opportunity to highlight their wonderful artwork.
Winners of the local poster competition were entered in to the state-wide poster competition and judged against winners of other regions.
In addition to the student prizes, all participating schools entered the draw for a $500 contribution towards a sustainability project, purchase of water efficient products or educational materials of their choice.
Winners were announced via a video instead of at school assemblies. The video can be viewed on Westernport Water's National Water Week webpage at any time.
Quotes attributed to Westernport Water's General Manager of Customer and Community, Gareth Kennedy
"Water education is essential for everyone, but above all, we must teach the leaders of tomorrow how to protect our water by caring for the environment and using drinking water wisely."
"We were excited to receive around 100 entries from local students this year, despite the fact that they were all remote learning at the time. The artistic talent and water awareness shown was excellent and I congratulate our local schools, students and teachers on their participation and advocacy."
"I am delighted to announce that this year, two students from our region were named winners at a State level. Both students and their school received prizes from the Australian Water Association to acknowledge their outstanding efforts."
"Congratulations Ashton Smith from Cowes Primary School who was the Victorian winner of the Grade 5&6 category, and Miley Van Der Heyden from Cowes Primary School who was Victorian runner-up in the Grade 3&4 competition."
"Congratulations to San Remo Primary School who were the lucky winners of Westernport Water's $500 school participation prize. We are excited to see how it will contribute to a more sustainable future."
2020 NWW Poster Competition – Local Finalists
Winners                                                                                     Runners Up
Grade 5 & 6 Winners (Equal) Winner                                        Grade 5 & 6 Runner Up
– Ashton Smith – Cowes Primary School                                  – Elsa Osabutey – Cowes Primary School
– Sienna Macmillan – Cowes Primary School
Grade 3 & 4 Winner                                                                       Grade 3 & 4 Runner Up
– Miley Van Der Heyden – Cowes Primary School               – Eliza Poll – Cowes Primary School
Grade 1 & 2 Winner                                                                      Grade 1 & Runner Up
– Lily Bobrowski – Cowes Primary School                            – Hunter Bettles – San Remo Primary School
Grade Prep Winner                                                                      Grade Prep Runner Up
– Ella Kallstrom – Our Lady Star of the Sea                          – Jack Caffery – San Remo Primary School
Special Needs Winner                                                                 Special Needs Runner Up
– Lachlan Wight – OLSOS                                                         – Ava Pendry – Cowes Primary School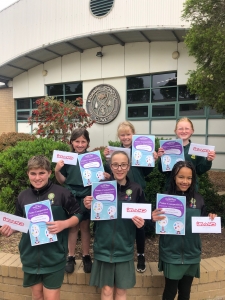 Cowes Primary School – left to right –
Eliza Poll, Lily Bobrowski, Miley Van Der Heyden, Ashton Smith, Sienna Macmillan, Elsa Osabutey
(left to right from back to front)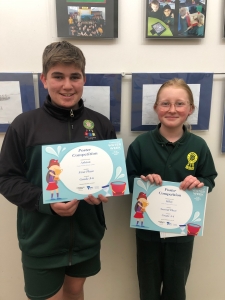 Recipients of Statewide Poster Competition prizes
Ashton Smith and Miley Van Der Heyden from Cowes Primary School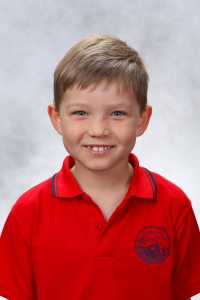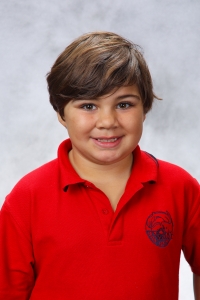 San Remo Primary School – left to right –
Hunter Bettles               Jack Caffery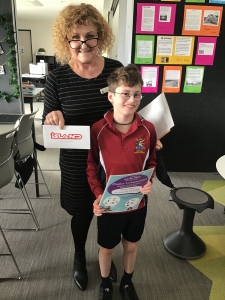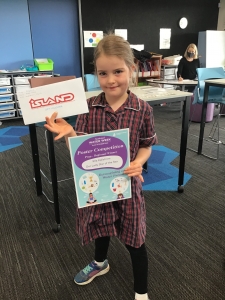 Our Lady Star of the Sea – left to right –
Lachlan Wight – Our Lady Star of the Sea
(with Principal Catherine Blackford)
Ella Kallstrom – Our Lady Star of the Sea
ENDS
Media enquiries to Manager Communications and Engagement on 1300 720 711 or
email | communications@westernportwater.com.au
https://www.westernportwater.com.au/wp-content/uploads/2020/11/NWW-poster-Website-Social-Media-SM-Meta-Image-1.jpg
260
377
knight
https://www.westernportwater.com.au/wp-content/uploads/2018/06/WW_RGB-300x102.png
knight
2020-10-26 11:56:44
2021-08-23 17:44:43
National Water Week poster winners