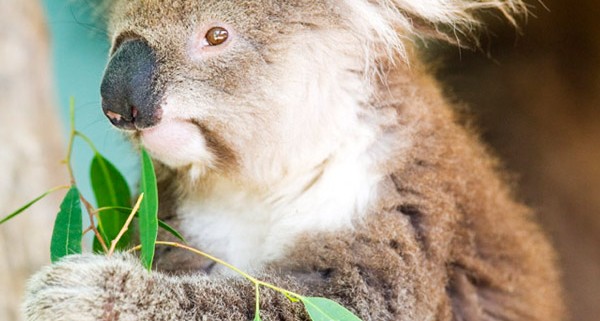 Recycled water grows tree plantation for koala fodder
On Victoria's Bass Coast, treated wastewater is being used to grow a eucalyptus tree plantation to support local Koala's.
On Victoria's Bass Coast, treated wastewater is providing food for koala's. The koala feed is the result of irrigated water being used to grow a gum tree plantation at Westernport Water's Wastewater Treatment plant near Corinella.
Westernport Water's Managing Director Peter Quigley said "the main aim of the project is to maximise recycled water irrigation and disposal to avoid having to discharge treated wastewater to waterways.
"An irrigation plantation of this kind is an exciting new direction for Westernport Water in disposing of treated water through irrigation".
"The trees will undergo a coppicing regime, where branches or boughs are periodically removed for firewood or for koala fodder resulting in increased water uptake," Peter said.
Research suggests that a plantation managed this way may have a life of 30 plus years, compared with a woodlot for logging, which has a cycle of 8 to 10 years and lower uptake of water.
"At this stage approximately 8.5ha has been planted with 10,000 seedlings of gum species, chosen for their ability to take up water and provide for koala fodder," Mr Quigley said.
Owner of Maru Koala and Animal Park Ian Heffer said "We are thrilled to be a part of this exciting new project with Westernport Water. The planting of these Eucalypt trees ensures that we have a reliable diet source for our koala family, and it has also allowed for a greater range of species which is great because the koalas can be picky".
"As an animal park we are always conscious of the environment and are proud to be part of a project that brings benefit from recycling water and will also provide a haven for native wildlife," Mr Heffer said.
"Success with this long term project will require strong relationships with our community and the likes of Maru Koala & Animal Park, who are supporting this sustainable initiative," Mr Quigley said.
News Release – Recycled water grows tree plantation for koala fodder.pdf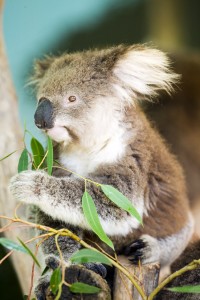 https://www.westernportwater.com.au/wp-content/uploads/2015/12/Koala-3.jpg
600
600
Geoff Russell
https://www.westernportwater.com.au/wp-content/uploads/2018/06/WW_RGB-300x102.png
Geoff Russell
2015-09-23 21:03:59
2021-08-23 17:54:17
Recycled water grows tree plantation for koala fodder