Let's Talk is our community engagement campaign designed to help us understand customer and community perceptions, and open up an ongoing discussion around the quality and nature of our water and wastewater services.
Your insights will inform future plans and projects, enabling us to provide customers with the services they want and are prepared to pay for.
Whenever you see our "Let's Talk" logo, we invite you to get involved and provide your valuable feedback. This will ensure you have a strong say in shaping the services we provide. We currently have a number of campaigns and projects underway that you are able to provide feedback and comment on. These include:
• Pricing Proposal 2018-23
• Urban Water Strategy
• Climate Change Strategy; and a
• Reconciliation Action Plan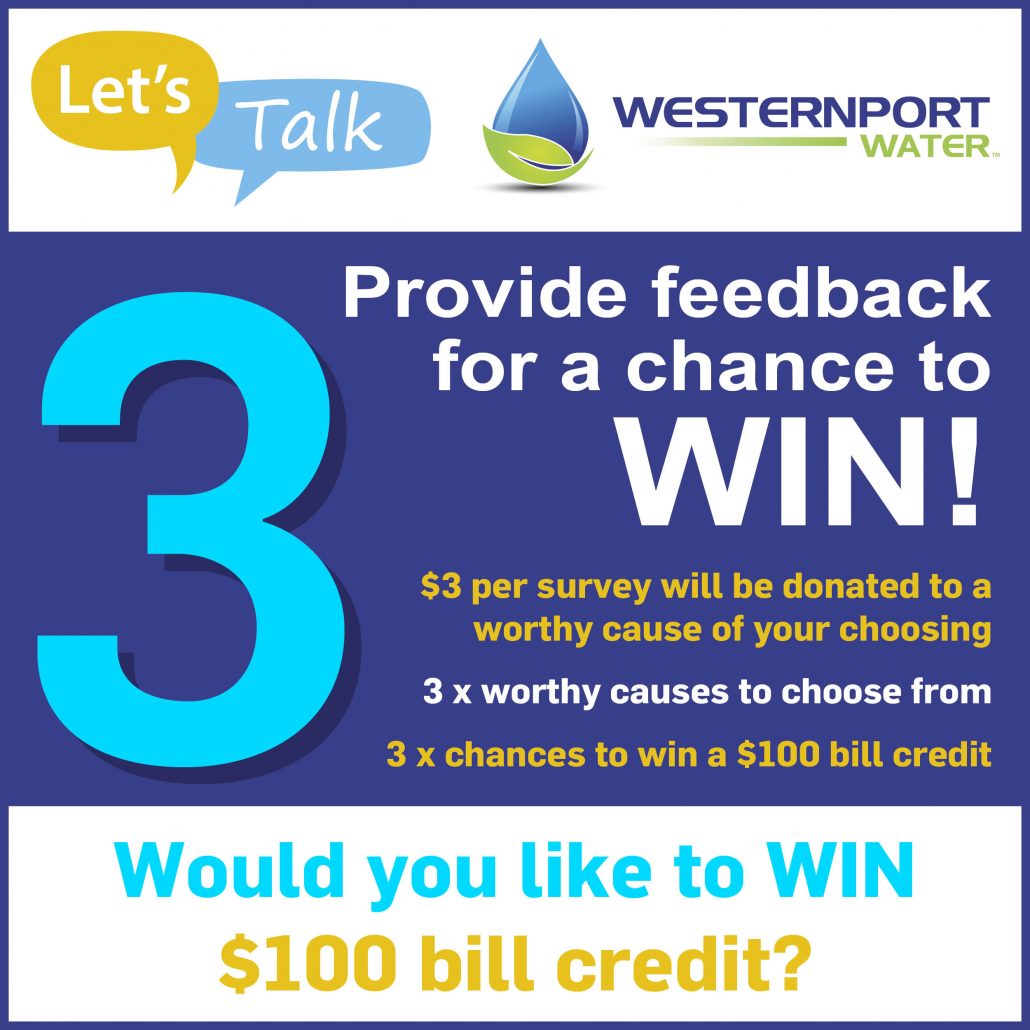 For a chance to win a $100 bill credit, simply complete these two steps and you will automatically go in the draw!
1)  Register online (use the link below)
2)  Complete the Pricing Submission Survey (use the link below)
Terms & Conditions:
One entry per person. Entrants must be a customer of Westernport Water. Entrants must be 18yrs and older. Entrants must have completed the official online registration form on our Let's Talk website and completed the online Pricing Submission survey to be eligible. Winners will be drawn at the end of January, February & March 2017 at Westernport Water's office in Newhaven. Winners will be notified by email or phone and announced on Westernport Water's social media channels. Westernport Water employees and their immediate family, are not eligible to win the $100 bill credit.