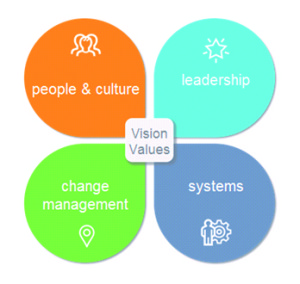 We are an efficient Water Corporation consistently providing cost-effective, safe and reliable products and services to the communities we serve, today and tomorrow.
All Westernport Water employees are responsible and accountable for the work that they do, and the way that they do it. Recognition of diversity is implicit in their values.
The Westernport Water values are:
we help each other
people are engaged
contributions are valued
we are accountable
people are treated with respect
we are honest with each other.